Derek's

Make a Reservation
The space formerly known as Sonoma was recently revamped by dynamic chef and owner Derek Davis. The result is Derek's, a casual contemporary lounge serving sophisticated comfort food in a family atmosphere. Whether opting to order from their sweeping wine list or to BYO with no additional corkage fee, casual wine drinkers and enthusiasts alike are sure to feel at home. The menu is no less welcoming and offers thoughtful small plates and regular portioned entrees made from sustainable and seasonal ingredients. Sidewalk seating is ideal in the warmer months and conveys a European joie de vivre you'll be hard-pressed to find elsewhere.
---
---
Photos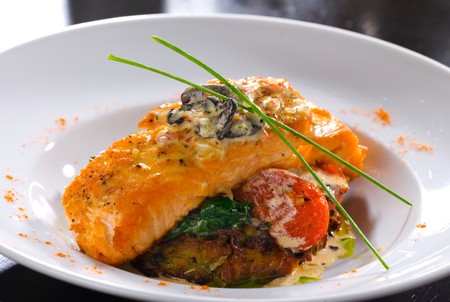 ---
Restaurant Info
Address:

4411 Main Street,

Philadelphia

PA

19127

Cross Street: Gay Street
Category: Bar/Lounge
Reservations: Unknown
Parking: Street |
Payment Options: VISA | Amex | MasterCard |
Corkage Fee: N/A
Staff: Derek Davis | Executive Chef

Website: www.dereksrestaurant.com
Phone: (215) 483-9400
Business Hours
Monday

| All Day 10 a.m. - 2 a.m.

Tuesday

| All Day 10 a.m. - 2 a.m.

Wednesday

| All Day 10 a.m. - 2 a.m.

Thursday

| All Day 10 a.m. - 2 a.m.

Friday

| All Day 10 a.m. - 2 a.m.

Saturday

| All Day 10 a.m. - 2 a.m.

Sunday

| Brunch 11 a.m. - 3 p.m.
Features
Full Bar
Sunday Brunch
Late Dining
Outdoor Seating
Personal Wines Allowed
Lounge / Bar
Healthy Options
Occasion
Romantic Dining
Dining Alone
Business Dining
Meet for a Drink
People Watching
Quiet Conversation
Special Occasion
Quick Bite
---
F.A.Q. - Frequently Asked Questions
---
Map
Restaurant Address:
4411 Main Street,
Philadelphia
PA
19127
---
User Reviews