Mirna's Cafe

It is with food that we express our generosity and hospitality. Since 1992, Mirna's Restaurant & Grill has maintained an outstanding reputation, by providing excellent Italian and Mediterranean food in the Blue Bell Pa complemented by attentive and warm service. If you are celebrating a special occasion or would simply like to indulge in a delicious lunch or dinner, don't hesitate to bring your favorite bottle of wine and leave the rest on us. Mirna's menu will add a distinctive taste to your family and friends' future get together, business gathering or next event. Our cuisine will delight the gourmet, for it is produced by a people who love good food and satisfy the health enthusiast. We are proud of our broad menu of excellent, eclectic, Italian & Mediterranean cuisine. Our dishes are cooked to order to suit your taste and we feature a wide variety of fish and meats on special every night. And without a doubt, we are always able to accommodate allergies and dietary restrictions We look forward to serving you!
---
---
Photos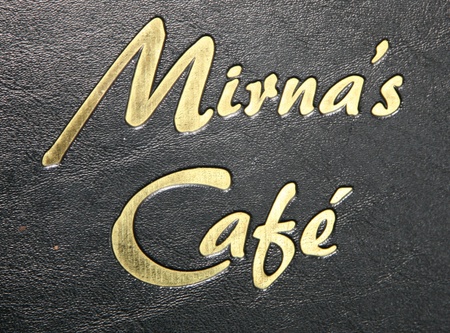 ---
Restaurant Info
Address:

758 Dekalb Pike,

Blue Bell

PA

19422

Cross Street:
Category: Casual Dining
Reservations: Recommended
Parking: Private Lot |
Payment Options: VISA | Amex | MasterCard | Discover | Cash | Debit |
Corkage Fee: N/A
Staff: michel Fadel | Partner

Website: http://mirnascafe.com/
Phone: (610) 279-0500
Business Hours
Monday

Restaurant | All Day 11:30 a.m. - 9 p.m.

Tuesday

Restaurant | All Day 3 p.m. - 9 p.m.

Wednesday

Restaurant | All Day 3 p.m. - 9 p.m.

Thursday

Restaurant | All Day noon - 9 p.m.

Friday

Restaurant | All Day noon - 10:30 p.m.

Saturday

Restaurant | All Day 3 p.m. - 10:30 p.m.

Sunday

Restaurant | Dinner 3:30 p.m. - 9 p.m.
Features
Catering Services
Outdoor Seating
Private Room
Takeout Available
Wheelchair Access
Personal Wines Allowed
BYOB
Free Wi-Fi
Occasion
Child Friendly
Romantic Dining
Dining Alone
Business Dining
Quiet Conversation
Special Occasion
Vegetarian
Date Night
---
F.A.Q. - Frequently Asked Questions
---
Map
Restaurant Address:
758 Dekalb Pike,
Blue Bell
PA
19422
---
User Reviews